ICP hackathons
The Internet Computer is a third-gen blockchain that serves as a crypto cloud, replacing traditional IT. It allows building any Web3 service or enterprise system fully on blockchain, eliminating the need for centralized cloud computing like Amazon Web Services.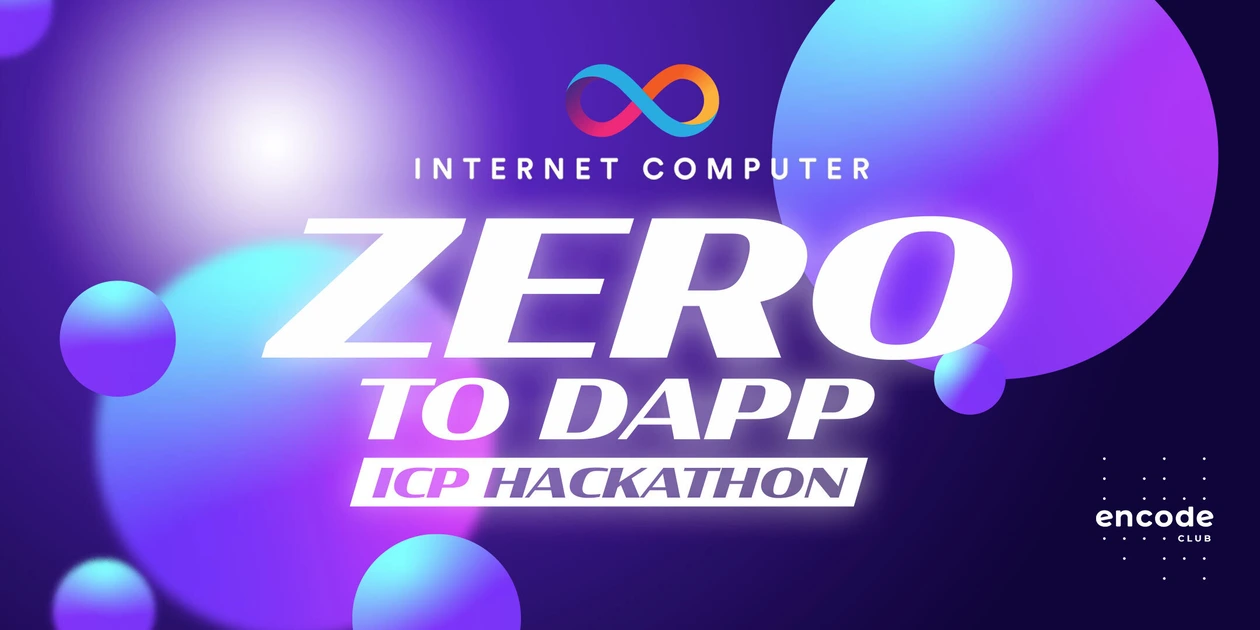 ICP Zero to Dapp Educate - powered by Encode Club
Join our free 8-session educational series, attend exclusive technical workshops, and learn how to build on the Internet Computer.
Register now
Resources
Looking to learn more about how to build on the Internet Computer? We've compiled a curated list of resources to help you get started building decentralized applications. Check out the developer pages, documentation, community resources, and the Hackathon Cheat Sheet.
Workshops
ICP Developer Journey Tutorial Series
Building on the Future // Workshop Series
Code Native Bitcoin
Join our developer community
The DFINITY Developer Grant Program aims to catalyze the growth of the Internet Computer ecosystem and make the Internet Computer accessible and approachable to more developers around the world by providing support to promising developers and teams.
DFINITY Developer Grant Program