Internet Computer
Community Grants Program
As we are becoming a stronger than ever #ICP ecosystem, the community grants program is evolving as well. With this revitalized program, our goal is to provide support to those who are driving expansion of the ICP ecosystem and the industry at large. We will support star teams and people with ideas and plans to make a real difference.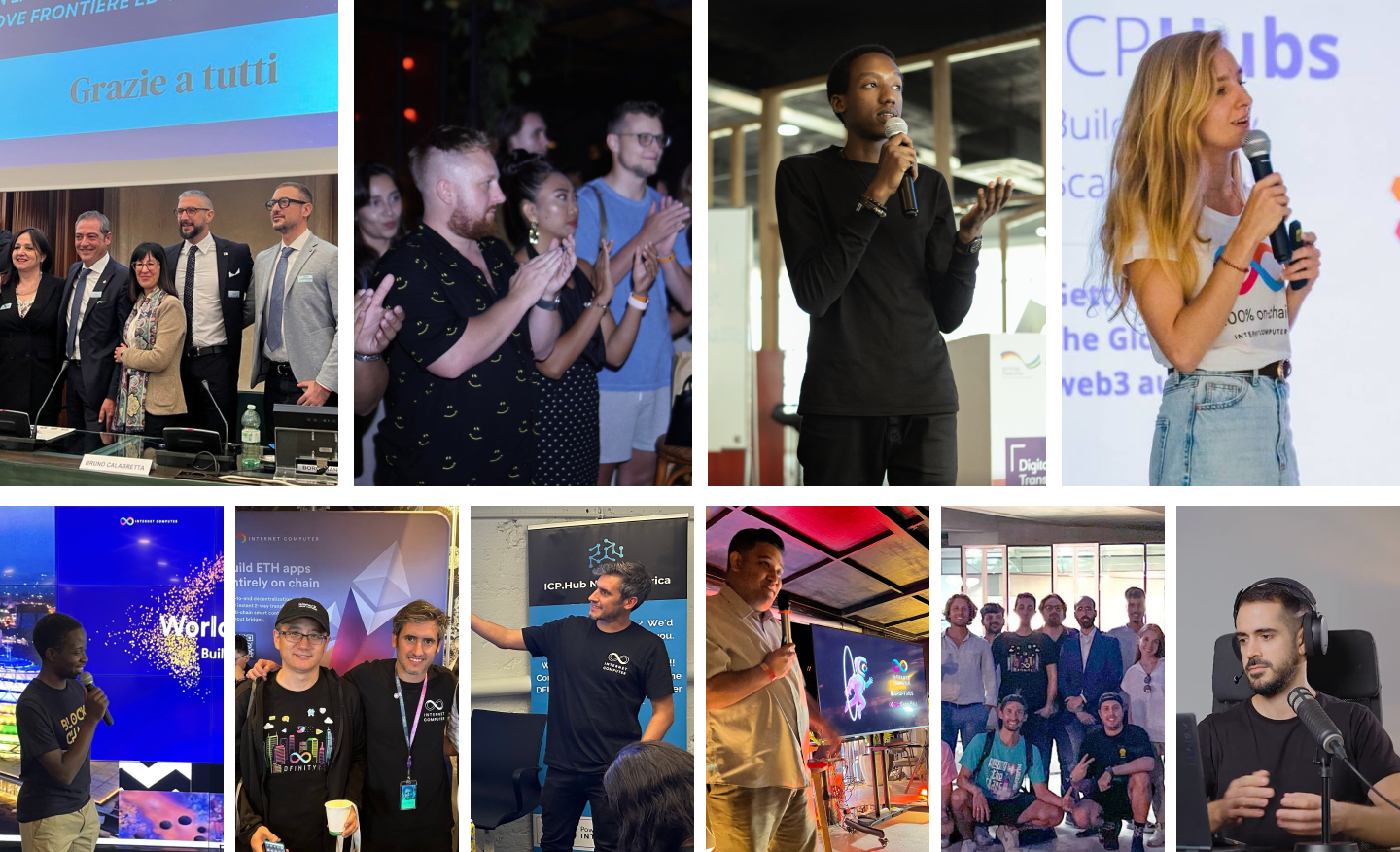 Focus areas
Events

Online or IRL events to evangelize ICP, showcasing use cases or creating awareness for developers, entrepreneurs and industry stakeholders.

Education

Any educational initiative in the form of bootcamps, courses, curricula or accelerators that aim to engage or onboard developers, entrepreneurs, users and institutes.

Content

Video, audio or written content that highlights ICP technology, features, ecosystem and communities to engage and educate the web3 community at large.
A call to all talented individuals and teams to join the Blockchain Singularity movement. We encourage everyone in the broader web3 community to apply for a grant and make a significant impact in the industry.
Be a Catalyst
Inspire people, engage with communities, accelerate the adoption of the Internet Computer Blockchain by creating exciting new initiatives.
The Purpose
To grow the ICP Community and turbocharge mass adoption of web3 . Be a part of an exciting journey to take the Internet Computer mission to new users, communities and regions.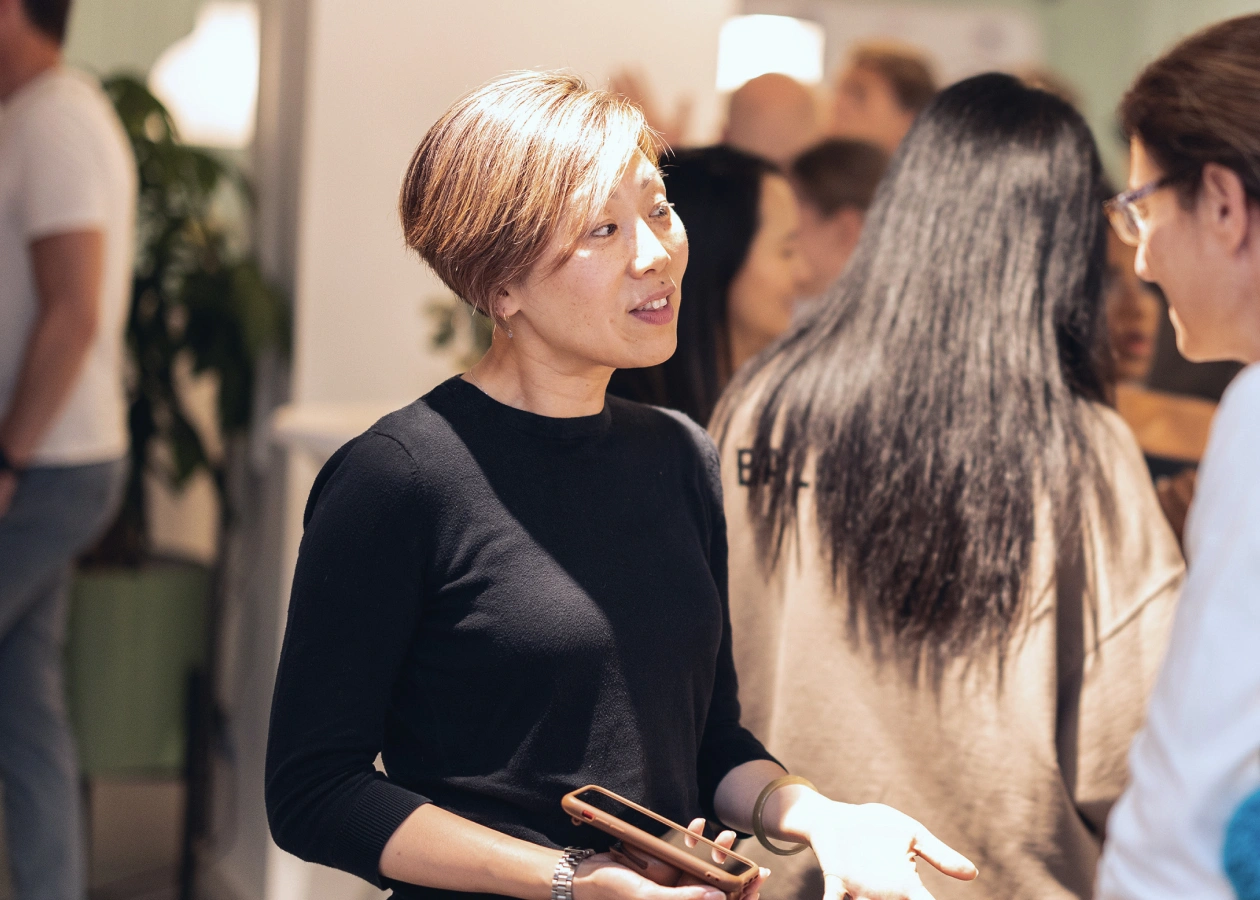 FAQ
Who can apply?
Anyone and everyone who is above the age of 18 and has the required qualifications for this grant, as laid down in the grant handbook can apply.
Is there a limit to the number of applications per applicant at any given time?
Yes, only one application per applicant at any given time; more than one application will lead to rejection.
Is there a preference for grant tracks, regions, and focus areas?
All applications will be treated equally, irrespective of their track, region, and focus areas.
I somehow gave the wrong information (by mistake) in my application is there a way I can still fix this and not face rejection?
Yes, you can write to community@dfinity.org from the same email id that you have given in the form; in case your email id is wrong, then we will need to verify you first via your other social credentials like TG or Twitter.
Do I need to be already working in the ICP ecosystem to apply for this grant?
Prior ICP experience is optional for this grant. Also, there is no special preference given to individuals/projects having prior ICP experience; all applications are equal.
What will the expert review be during the expert review round?
- Value the project is bringing to the ICP ecosystem.
- Justify grant amount/price breakdown.
- Team experience
- Proof of concept (if available)
- Milestone description and deliverables
I have received a grant from DFINITY in the past can I apply? Will its outcome impact the decision of this application?
Yes, you can apply for this grant if you have received a grant from us. Although this is an independent grant, the outcome of your last grant will be considered while deciding on your application.
I don't know English can I apply in any other language?
Yes, you can apply in your language; during the expert review, you might have to arrange a translator in case we cannot find one in our team.
It has been more than four weeks since I received the last update on my application; what should I do?
Normally we are very swift with our response; this might have happened due to some technical glitz in our system; please write to us @ community@dfinity.org from the same email ID you used to fill out the application.
I can't do KYC/KYB can I still apply?
No, Thank you
Do I need to know someone from DFINITY or ICP ecosystem to apply for this grant?
No, not at all; you can directly apply on the grant portal.
I got rejected once by this grant. Can I reapply?
Yes, you can, but only after two months from the date of application
What happens if I get a grant, but due to some reason, now I cannot execute the project anymore? What are my options?
We are sad to hear that; having said that, please reach out to your grant manager, and he/she will help you with this. You might have to return the payment already disbursed, irrespective of the milestone achieved.
I know some cool projects suitable for this grant. Is there a referral program in place?
As of now no, we are in the process of designing one. For now, you can refer them to apply directly.
The application form is very long. Is there some hack?
Sorry as of now there is no hack, the application is detailed to facilitate a better and quicker response and ensure shorter approval lead time.
When moon?
Please don't ask
What type of support will I get from my grant manager?
All the support we agreed on and laid down in your grant proposal, apart from this. Apart from this, you can always seek support from other grantees of this program.
Can more than one entity collaborate and make a collective application?
Yes, but the application can be made in the name of only one individual/entity (unless there is a common entity in place); you are welcome to give details about it in the proposal.
I don't see any testimonials of previous grantees here; why?
This is a new grant pilot; once we have some grantees completing the grant, we will update the testimonials here.
What can all in my grant proposal change post-application?
Mostly Milestones, grants track (grant amount can be decreased or increased), and articulation of impact. Focus areas cannot change; if there is a need for that, the application will be rejected then.
What details are required for KYC?
Nothing extra beyond what is asked already in the application form
Can I submit the grant proposal in my template?
Yes, but it will lead to the rejection of your application.
Will I be called to present in front of the grant committee?
No, The grant committee doesn't interact directly with applicants; your project reviewer is the one with whom you get to interact 1-1.
What if I am not satisfied with the reasoning for my disqualification? Is there a possibility for a review?
There is very little scope for review as the application already goes through many rounds of review by different individuals and then a decision by majority vote; having said that, you can always write to us if you are not satisfied.
On what basis will my grant be approved?
Please refer to the handbook, especially the KPI and Decision matrix document.
How transparent is this grant regarding its processes, decisions, and impact?
This program is in beta, and the ultimate goal is to make it fully decentralized on-chain. But before we get there, we are trying to keep it as transparent as possible. To ensure that this grant will have a monthly and quarterly review for its efficiency and efficacy. Apart from that, a quarterly report will be made public on the efficiency and efficacy of this grant.
Can my milestones or its timeline change once the grant is approved?
Milestones cannot be changed; in special cases, the timeline for its delivery can be subject to approval by the grants committee via your grant manager.
The Community Grants Program is currently in its pilot phase during which a limited number of grants will be disbursed. The next phase will include broader involvement of the community and a larger scale program.