Community Grants Program
The Community Grant Program provides support to those who are leading the charge in expanding the ICP community. It is dedicated to empowering outstanding teams and individuals with visionary ideas and concrete plans to make a real difference.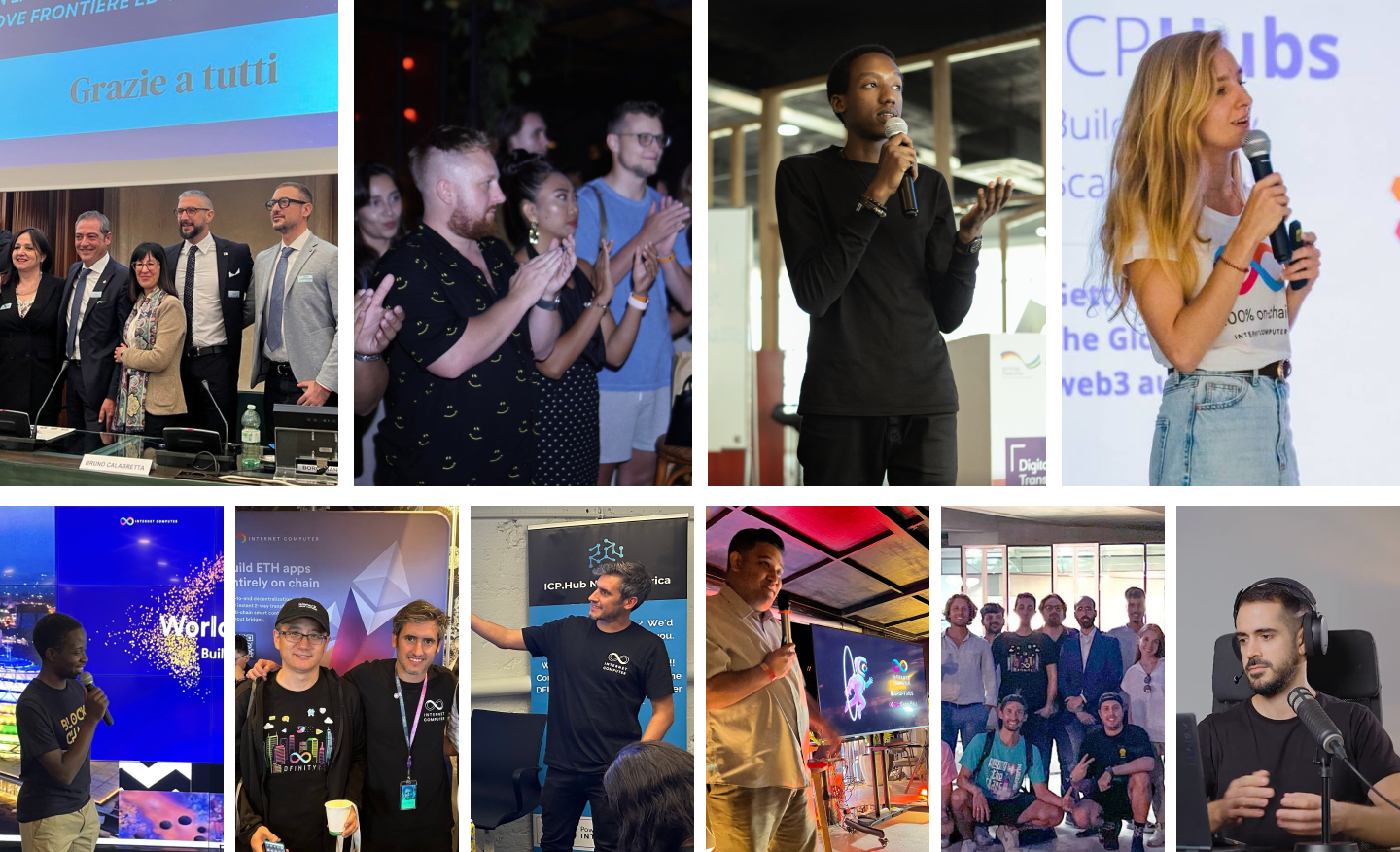 Focus areas
Events

Whether it's virtual or in-person gatherings, events aim to evangelize the Internet Computer, spotlighting real-world use cases and raising awareness among community members, developers, entrepreneurs, and industry stakeholders.

Education

Tailored educational initiatives, including bootcamps, courses, curricula, and accelerators, designed to engage and onboard developers, entrepreneurs, users, and community members into the world of the Internet Computer.

Content

Multimedia and written content, designed to showcase the Internet Computer technology, its features, ecosystem, and vibrant communities, and aimed to engage and educate the wider Web3 community.

Influencer

Influential figures in the realm of social media who grasp the potential of the Internet Computer technology and are eager to educate and guide their followers.

Innovator-in-Residence

Innovators who are new to the Internet Computer and are eager to pioneer fresh blockchain use cases by transforming their ideas into MVPs.
We invite all talented individuals and teams to become part of the Internet Computer community. Everyone is welcome to submit a Community Grant application and contribute to making a substantial impact.
Make an impact
Inspire people by unveiling the immense potential of the Internet Computer, sparking a fire of curiosity and exploration. Engage with communities, and ignite a collective spirit of collaboration and innovation within Web3.
Join the movement
Be part of a global community of innovators, creators, and visionaries who are pioneering tamperproof services that don't need firewalls, support Web3 functionality, and can trustlessly interact with the outside world. The Internet Computer is created by ICP, the most advanced network protocol ever devised.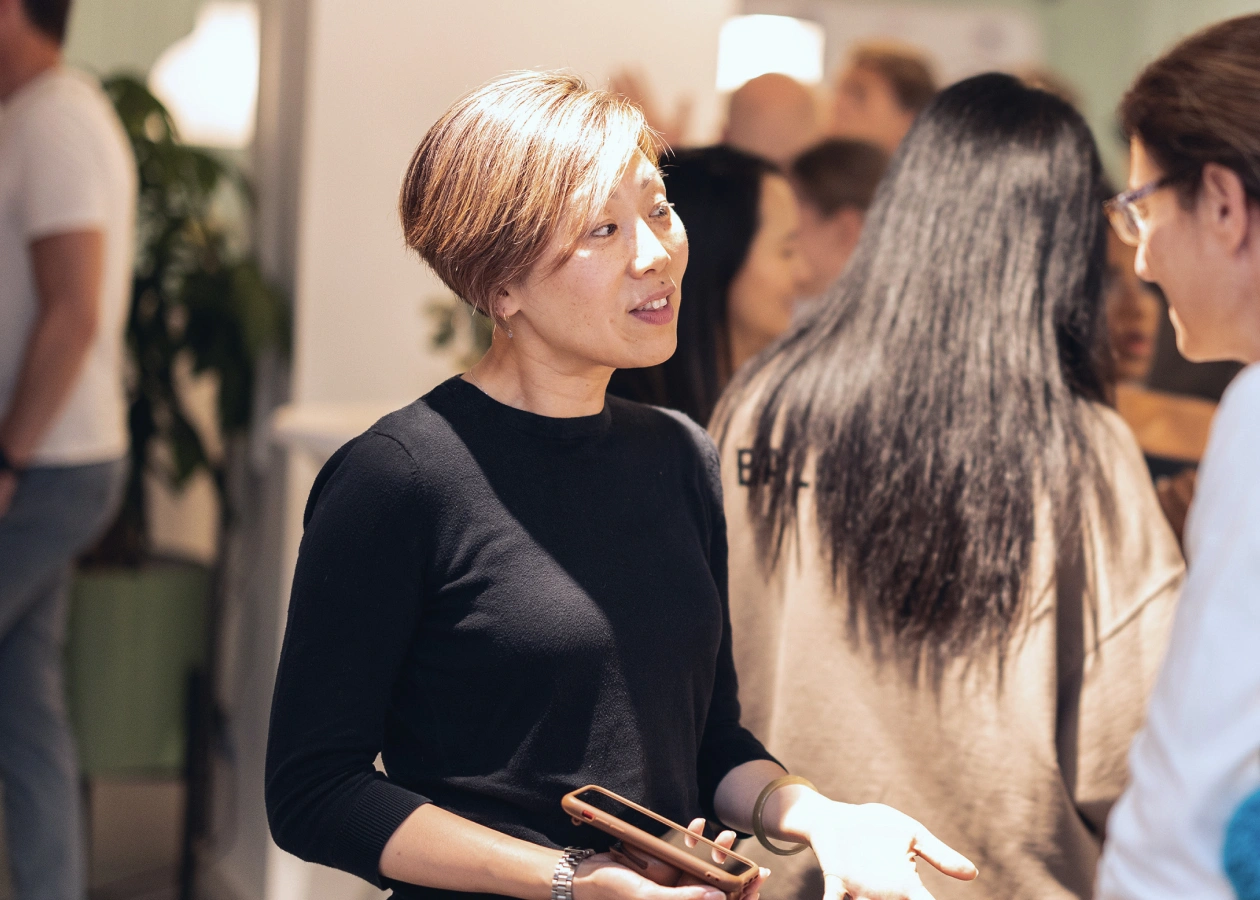 FAQ
Who is eligible to apply?
Anyone over the age of 18 who meets the qualifications outlined in the Community Grant handbook is welcome to apply.
Is there a limit to the number of applications an individual can submit concurrently?
Yes, each applicant is limited to one application at a time; multiple submissions will result in rejection.
Are there preferences for grant tracks, regions, or focus areas?
All applications are treated equally, regardless of track, region, or focus area.
I made a mistake in my application; can I correct it to avoid rejection?
Certainly, you can email community@dfinity.org from the same email address used in your application.
Do I need prior experience with the ICP ecosystem to apply?
No, prior ICP experience is optional, and no special preference is given to individuals or projects with prior experience.
What criteria are considered during the expert review?
The expert review evaluates the project's value to the ICP ecosystem, grant amount justification, experience, proof of concept (if available), milestone descriptions, and deliverables.
I received a grant from DFINITY before. Can I apply again, and will it affect this application's decision?
Yes, you can apply even if you've received a grant before. However, the outcome of your previous grant will be considered in this application's decision.
Can I apply in a language other than English?
Yes, applications in other languages are accepted. During the expert review, you may need to arrange a translator if one is not available in our team.
It's been over four weeks since I received an update on my application; what should I do?
We usually review applications within 2-3 weeks. If you haven't heard from us in 2-3 weeks, there might be a technical issue. Please contact us at community@dfinity.org from the same email address you used in your application.
Is KYC/KYB mandatory?
Yes, KYC/KYB is required.
What information is needed for KYC/KYB?
KYC/KYB requirements are already included in the application form; no additional information is needed.
I got rejected once by this grant. Can I reapply?
Yes, you can apply again with the same project (after addressing the reason for rejection) or with a new project.
Do I need connections in the DFINITY or ICP ecosystem to apply?
No, you can apply directly on the grant portal without any prior connections.
I know some cool projects suitable for this grant. Is there a referral program in place?
As of now no, we are in the process of designing one. For now, you can refer them to apply directly.
If my grant is approved but I can't execute the project anymore, what can I do?
Please contact your grant manager for guidance. You may need to return disbursed payments regardless of milestone completion.
Is there a referral program for this grant?
Currently, there isn't one, but we are working on designing such a program. In the meantime, you can refer others to apply directly.
Can I bypass the application form with a shortcut?
There are no shortcuts. The detailed application form ensures thorough evaluation, better response and shorter approval time.
What support can I expect from my grant manager?
You will receive the support agreed upon and detailed in your grant proposal. Additionally, you can seek support from other grantees in the program.
Can multiple entities collaborate on a collective application?
Yes, but the application must be in the name of one individual/entity, unless there is a common entity in place. You can provide details about this in your proposal.
Can I change details in my grant proposal after submission?
Mostly, you can change milestones, grant track (prior approval), grant amount (increase or decrease), and impact articulation. Focus areas cannot be changed, and any attempt to do so will result in rejection.
Can I submit the grant proposal in my template?
No, you must submit your proposal in the provided format; submissions in other formats will be rejected.
Will I be asked to present to the grant committee?
No, the grant committee does not interact directly with applicants. You will interact one-on-one with your project reviewer.
What if I disagree with the reasons for my disqualification? Can it be reviewed?
There is limited scope for review as applications go through multiple rounds of review and are decided by majority vote. However, you can contact us if you remain unsatisfied.
On what basis will my grant be approved?
Please refer to the handbook, especially the KPI and Decision matrix document.